Silica Frac Sand Proppant Product Types, Sizes, and Processes
---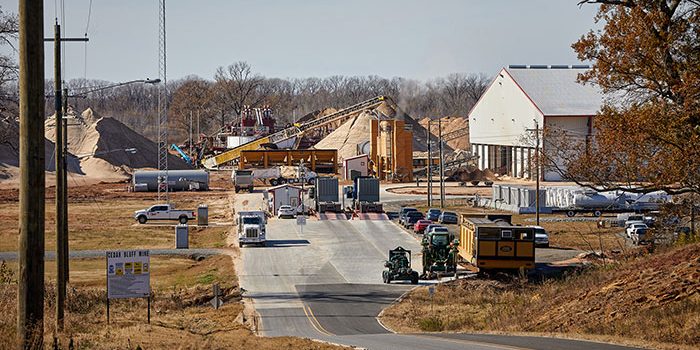 As the hydraulic fracturing industry has evolved, so have our products and processes. Finer API and ISO qualified regional/native sands have become more commonly used as they are more efficient for well completion. Well production using our regional/native sand has been compared to wells completed with northern white; results show no difference in production. This puts Sierra at the forefront in efficiency and cost effectiveness of the well completion process. Our in-basin products include:
---
16/30 mesh
20/40 mesh
30/50 mesh
30/70 mesh
40/70 mesh
100 mesh
200 mesh
---
Other Products Available:
Fill sand
House pad sand
Water Well-Pack Sand
Concrete sand
Playground/Sandbox sand
Masonry construction
Drainage/Filtration medium
Top dressing for grass
Bunker sand for golf courses
Grout sand
De-icing sand
---
Need Storage? Let Us Save You Time and Money.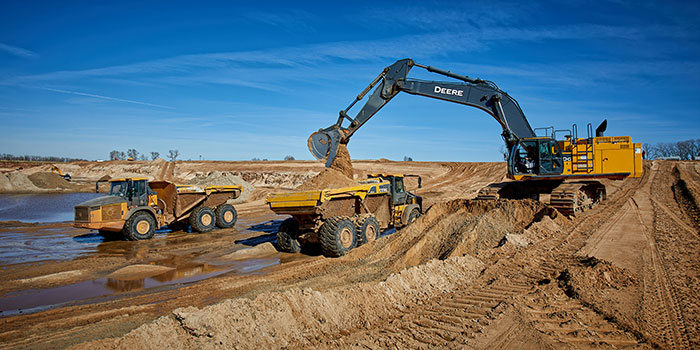 Sierra Frac Sand's mining capacity is unmatched with an average of 15,000 tons of proppant mined and transported for washing each day (increasing 40% in Q1 2019).
Our washing process is intense and highly efficient with a maximum production of 850 TPH throughput. Each ton goes through the system three times to remove and separate all particles to create high quality sand products. This aggressive manufacturing process is what produces the cleanest and most highly desired sand in the Haynesville Shale.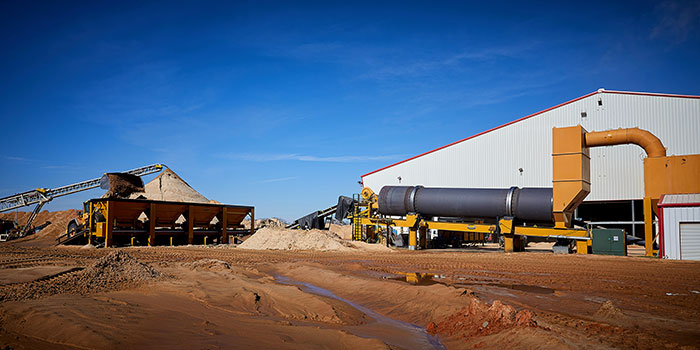 We use rotary dryers averaging 800 TPH with a peak capacity of 1150 TPH.
The efficiency of our screening process is consistently optimized with a capacity of 10,000 tons of sellable proppant per day. Our screening yields approximately 50:50 40/70 to 100 mesh with other industry-standard sizes also available.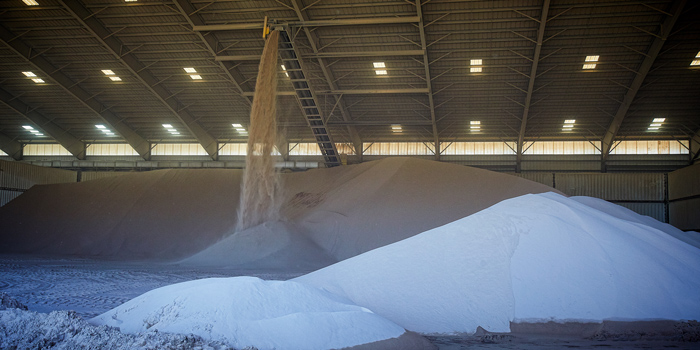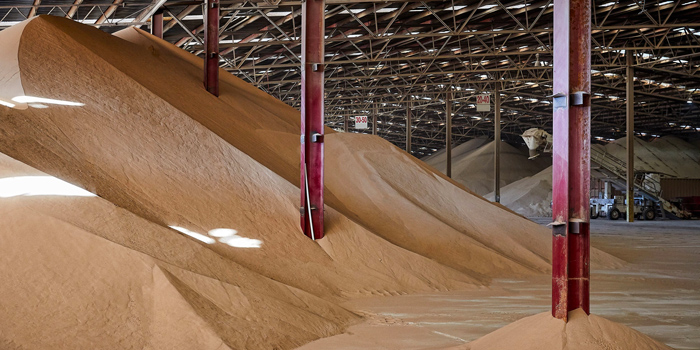 With over 100 million tons of reserves and 4.5 miles of Red River frontage, we can maintain a large supply of sand for many years. Once we implement dredging from the river, reserves become virtually perpetual. Our combined storage capacity exceeds 290,000 tons from all three of our facilities and utilizes a revolutionary flat storage design.
---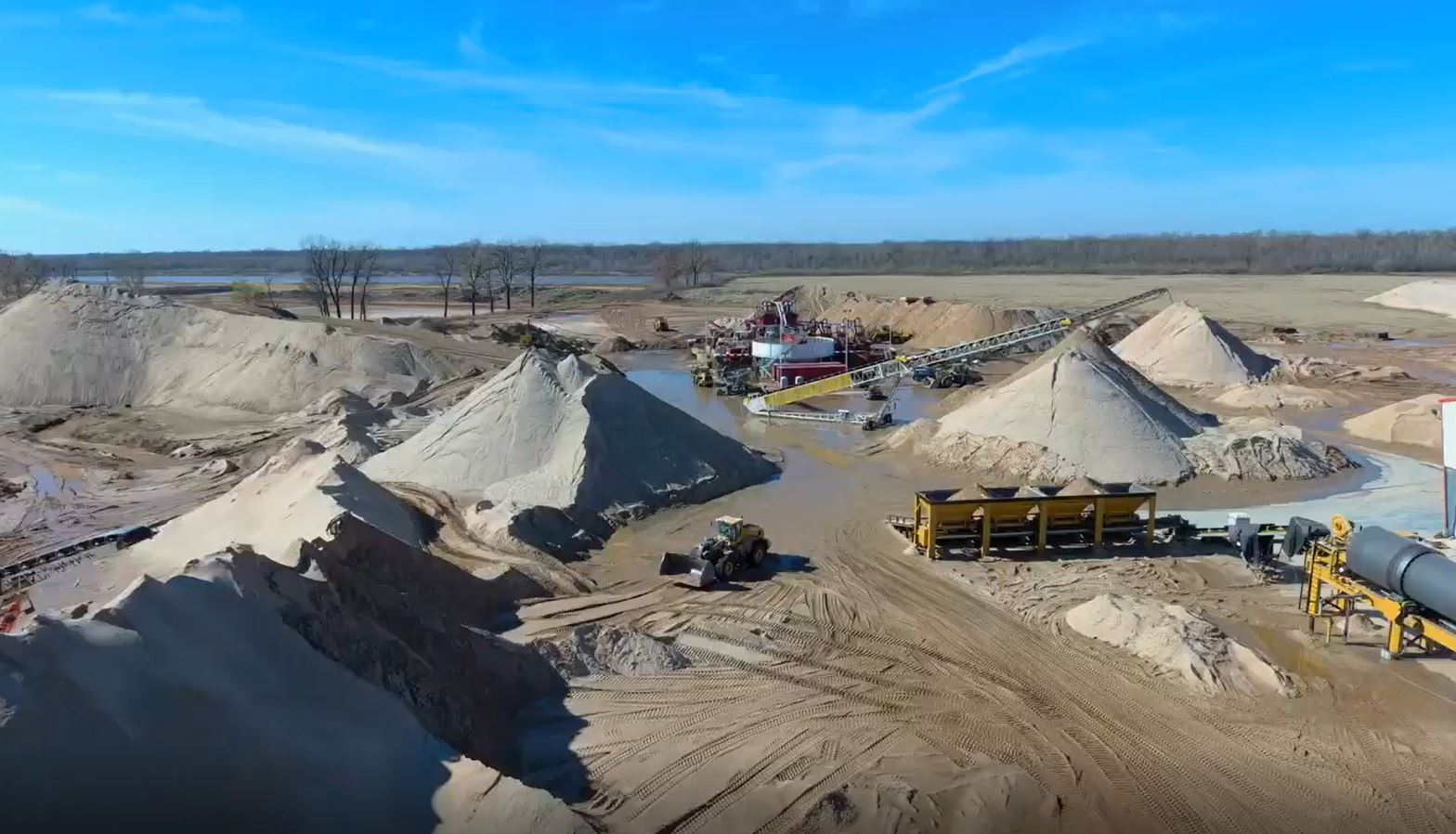 Higher-Quality Frac Sand
Providing proppant that saves our customers time and money requires a high level of quality that can only be accomplished with constant quality control. Our regional/native sand products are passed through the washing process three times, increasing the frequency of abrasion. This creates a polishing effect that rounds the grains, making them stronger to resist extreme pressure.
The strength of our thrice washed, friction polished in-basin 100 mesh has a 9K crush factor, well above the average of 5K-8K, making it the highest crush strength in the area. Our 40/70 mesh also has an above-average crush resistance of 7K, well above the 5K average.